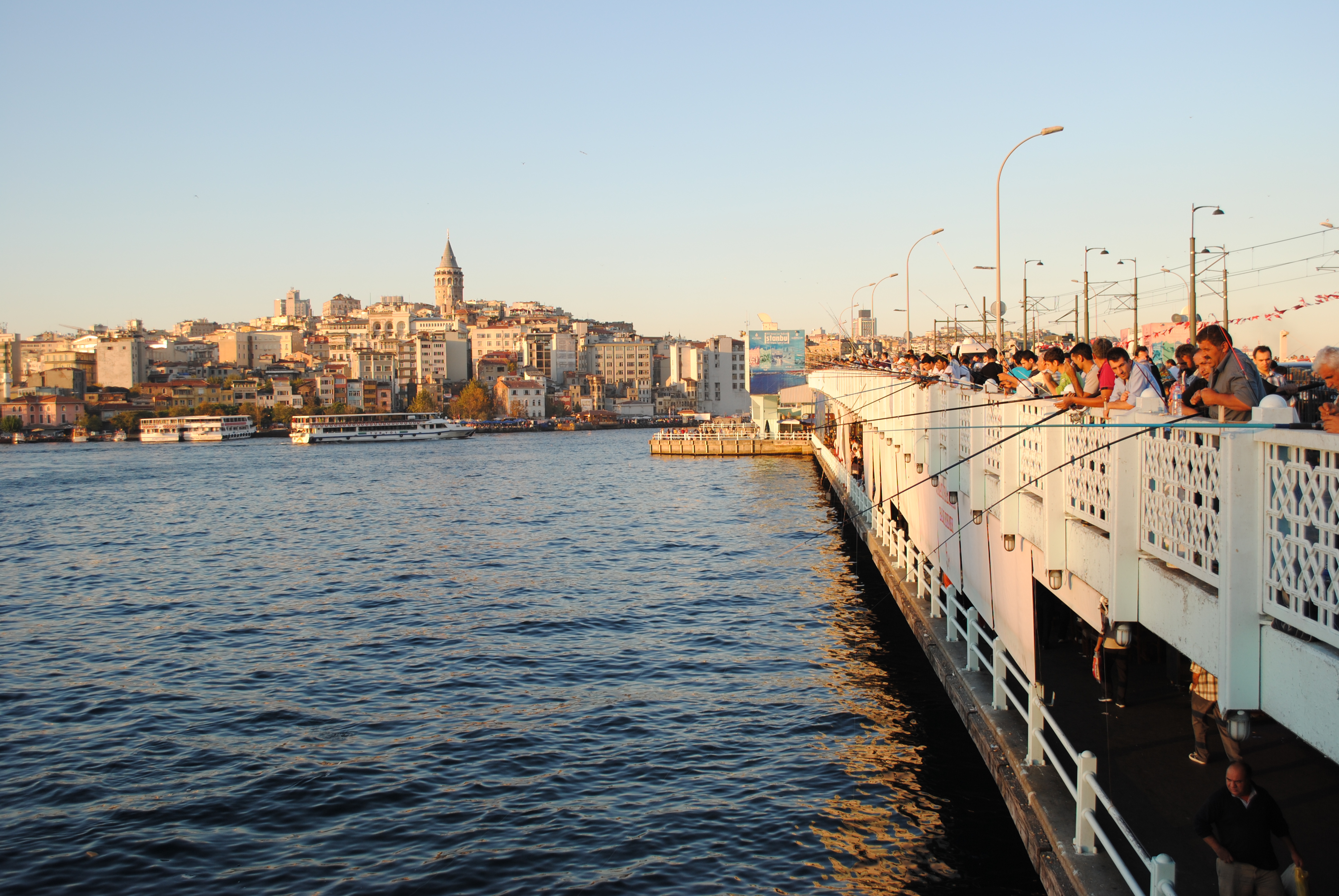 Fisherman´s dream
To me there is almost no better place to be in Istanbul than standing on the Galata bridge in Eminönü watching the fisherman with their poles. They just talk, eat and wait for the small and big catches. Before sundown the water of the Haliç (Golden Horn) reveals where it got its name from.
I like having a balık ekmek (fish bread) from one of the boats with the golden canopy and sit with the locals. They offer pickled vegetables to go with the fish, drinks and wet napkins to clean your hands for only a few Lira.
From here you easily reach either the "modern Istanbul" or the old town. Or you can go on a boat taking you even further places in and outside the city. So come and take a walk across the bridge!